The UK Telecoms Innovation Network (UKTIN) is delivered by a consortium of four partners: Digital Catapult, Cambridge Wireless (CW), University of Bristol and WM5G.
---
Digital Catapult is the UK authority on advanced digital technology, accelerating the adoption of new and emerging digital technologies to drive regional, national and international growth and opportunity across the UK economy.
Image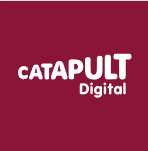 ---
Cambridge Wireless is the leading international community for companies involved in the research, development and application of wireless infrastructure and mobile, internet, semiconductor and software technologies. Following on from its success at UK5G, its role is to establish and nurture the UKTIN innovation ecosystem and provide a supplier specialist guidance service to help navigate the UK telecoms innovation landscape.
Image

---
The University of Bristol is at the cutting edge of global research, with a reputation for innovation in UKTIN relevant areas such as telecommunication and networks (5G & 6G); cryptography and information security; robotics & autonomy; data science & AI/ML; energy & climate change. The team will leverage their leading position in telecoms networks research to coordinate the work on UK future telecoms R&D capability, bringing together academia, industrial research, and funding bodies to collate and deliver the 'who, what, where' across the UK telecoms R&D talent innovation ecosystem.
Image

---
WM5G is an innovation and digital acceleration company that is using the case studies and learnings from the 5G Testbed and Trials Programme to benefit organisations primarily in the connectivity, transport, manufacturing and healthcare sectors. Utilising its unique position as the UK's largest 5G urban testbed and its experience working across mayoral regions, WM5G will focus on social value, supporting the regions and devolved nations, and creating a national Telecoms Entrepreneurship, Employment & Training programme.
Image

---
The UKTIN partners each draw on their wider teams and extensive networks to provide the breadth of expertise required to ensure success. Covering all aspects of telecoms and all regions of the UK, the consortium is well equipped to run the network as an impartial coordinator and facilitator of UK telecoms capabilities and interests.