Diversification of the telecoms supply chain is ultimately about choice, a desire to broaden the choice of equipment and solution providers in the sector-driven by commercial, technical and geopolitical factors
The Open RAN (Radio Access Networks) movement is a new approach to building mobile networks. Traditional RAN solutions are provided as a hardware and software integrated platform, generally requiring telecom operators to work with single suppliers across an entire mobile site. The demand side of the ecosystem does have a choice in this scenario, but only between proprietary systems. 
The ambition for Open RAN is to create a multi-supplier RAN solution that allows for the separation-or disaggregation-of hardware and software with open interfaces and virtualisation. The promised benefits include greater solution control and flexibility, as well as further innovation stimulated by increased competition.
Image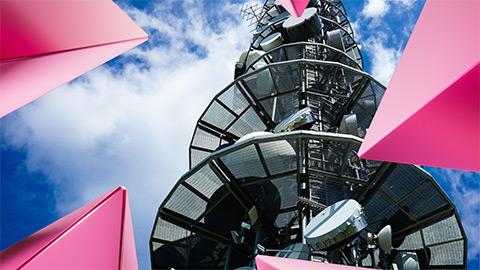 However, the trend towards diversification however extends beyond RAN stacks.  Consolidation of the market has reduced equipment vendor choice, while political concerns around vendors classified as 'high risk' has seen players removed from the supply side of the sector in multiple markets.  This has exposed structural market weaknesses, including the dominance of closed single-vendor ecosystems, prohibitive entry barriers to new players and the increasing concentration of technical know-how to a handful of dominant players.  There is a desire therefore to welcome new suppliers and increased choice across the whole ecosystem, from COTS architectures, virtualisation and cloud platforms, all the way down to components such as semiconductors. 
Within the UK, the Government recognises the importance of telecoms networks and the need for these to be resilient to changes in equipment markets and supply chains.  The 2019 Telecoms Supply Chain Review identified the need to manage and mitigate risks from high risk vendors, introduce a new robust security framework for telecoms, and create a more diverse and competitive supply base for telecoms networks. The Department of Digital, Culture, Media & Sport (DCMS) in its subsequent 5G Supply Chain Diversification Strategy set out plans to grow and diversify the telecoms supply market, ensuring it is resilient to future trends and threats. Read more about UK Government diversification policy and initiatives here. 
A diverse supplier base that offers a choice of readily interoperable and interchangeable products is key to this vision, ensuring critical infrastructure does not become too heavily reliant on any single solution provider.
Read more about the UKTIN Telecoms Industry Diversification Coordination Group.
Resource
Whereas the June event had focused primarily on the digital asset management pilots, this time round, attendees were able to also hear more about the remit - and significant progress - being made across the other three workstreams.