North East
Home to the smartest city in the UK and the fastest broadband speed in England
The region's IT and digital sector is estimated to be worth an estimated £2bn to the North East England economy and is supported by an array of specialist support clusters and networks. It also boasts the highest proportion of computer science students in the UK. While Newcastle was named the smartest UK city in 2021, Sunderland is nationally heralded as a trailblazer for their work around neutral hosting and is deploying a city-owned 5G network for business and public services applications.
Image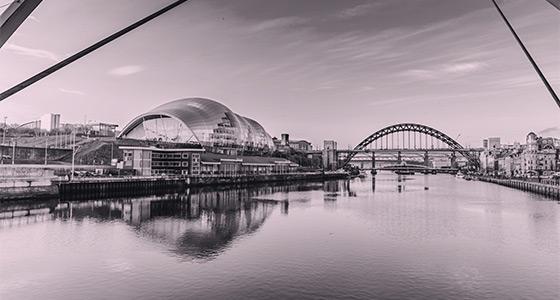 students studying STEM subjects in universities

businesses working in the space sector

specialist support clusters for the digital sector
Technologies & trends
The region boasts expertise and capabilities in a number of key telecom fields.  Learn more about the relevant technologies.
Deploying 5G in Places
We've spoken to local authorities up and down the UK, to hear first hand how they've approached digital infrastructure and connectivity programmes. Designed to be both practical and pragmatic, we've collated insights, assets and guides that can be replicated and adapted to help you on your journey to 5G.
Discover some of the ways you can seize the opportunity and be better connected.
Resource
Sunderland City Council's job description for Assistant Director of Smart Cities