North West
A thriving digital economy builds on a long history of invention and innovation
From pioneering artificial intelligence to developing the world's first stored-program computer, the North West has a proud pedigree which it continues to build on.  Today the value of Manchester's digital ecosystem makes it officially the UK's top digital tech city, while Liverpool boasts £2bn of R&D investment in the last five years and is home to the National Centre for Digital Innovation, driving AI and Big Data expertise.
Image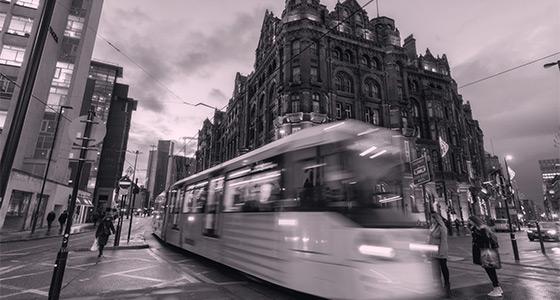 Value of Manchester's digital ecosystem

Liverpool's R&D investment target by 2030, nearly double the UK target

investment in the National Centre for Digital Innovation
Technologies & trends
The region boasts expertise and capabilities in a number of key telecom fields.  Learn more about the relevant technologies.
Deploying 5G in Places
We've spoken to local authorities up and down the UK, to hear first hand how they've approached digital infrastructure and connectivity programmes. Designed to be both practical and pragmatic, we've collated insights, assets and guides that can be replicated and adapted to help you on your journey to 5G.
Discover some of the ways you can seize the opportunity and be better connected.
Resource
Announcing the 5G RuralFirst Orkney Test Locations – Part 1 | 5GRuralFirst