Scotland
Scotland has a long and established history of innovation, with Alexander Graham Bell, a Scottish-born inventor, scientist and engineer, patenting the first practical telephone
From Silicon Glen to the Scotland 5G Centre, a thriving space sector and iCAIRD-the Industrial Centre for Artificial Intelligence Research in Digital Diagnostics-our most northerly nation has a strong pedigree in telecoms and adjacent sectors.
Image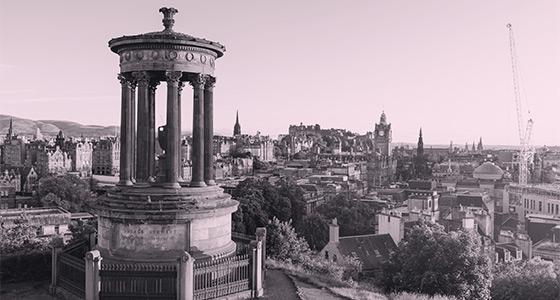 new cyber companies annually over the past five years

Top 30 countries and cities for digital connectivity.

Scottish universities are ranked in the global top 250
Technologies & trends
The region boasts expertise and capabilities in a number of key telecom fields.  Learn more about the relevant technologies.
Deploying 5G in Places
We've spoken to local authorities up and down the UK, to hear first hand how they've approached digital infrastructure and connectivity programmes. Designed to be both practical and pragmatic, we've collated insights, assets and guides that can be replicated and adapted to help you on your journey to 5G.
Discover some of the ways you can seize the opportunity and be better connected.
Resource
The Scotland 5G Centre accelerates the deployment and use of 5G and advanced communications technologies in Scotland's Industrial and Public Sectors.