East Midlands
Creative and innovative, the East Midlands houses a number of diverse, knowledge-based industries
Following a multi-million pound investment, Nottingham has recently joined the growing ranks of Gigabit Cities, which alongside a £2m data centre and the creation of a city centre hub for digital tech businesses makes it a prime location for tech businesses. The region has shown a strong commitment to embracing digital technologies and solutions, having implemented smart city and IoT deployments. The 5G Connected Forest project was a world-first undertaking to connect the ancient woodland of Sherwood Forest.
Image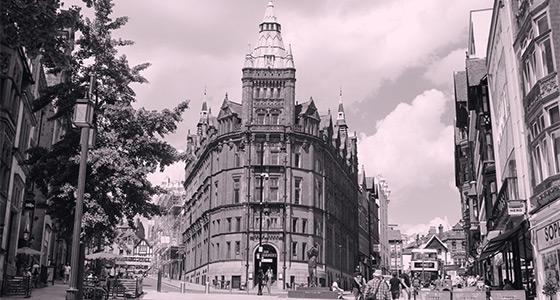 Venture capital investment raised by businesses in the East Midlands in the third quarter of 2021

Investment in the Institute of Technology - a collaborative project between the University of Derby, Loughborough University, Loughborough College and the Derby College Group.

Nottingham is the top city in the UK for small business growth
Technologies & trends
The region boasts expertise and capabilities in a number of key telecom fields.  Learn more about the relevant technologies.
Deploying 5G in Places
We've spoken to local authorities up and down the UK, to hear first hand how they've approached digital infrastructure and connectivity programmes. Designed to be both practical and pragmatic, we've collated insights, assets and guides that can be replicated and adapted to help you on your journey to 5G.
Discover some of the ways you can seize the opportunity and be better connected.
Resource
A showcase of the 5G & advanced wireless innovation opportunities across the East Midlands