Image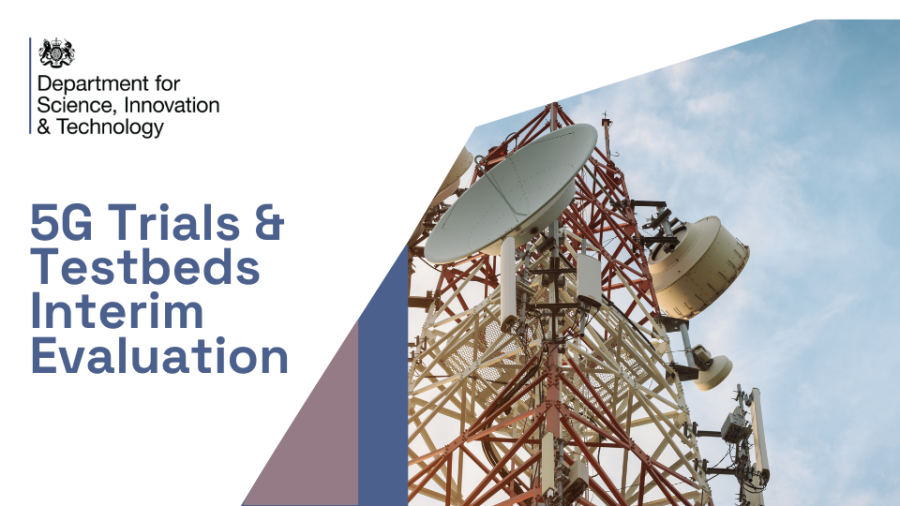 The Department for Science, Innovation and Technology (DSIT) recently published the 5G Testbeds and Trials (5GTT) Programme interim evaluation. With the recent launch of the 5G Innovation Regions (5GIR) fund, this is a great opportunity to take a look at some of the programme's successes, and how 5GIR aims to tackle some of the challenges faced by the 5GTT programme.
5GTT came to a close in March of 2023. To establish the impact and value for money of the programme, DSIT committed to conducting three formal evaluations of the programme: initial, interim and final. This interim evaluation is the second step, and helps inform on the immediate impacts of the programme.
So what does the evaluation tell us? Well, the programme has already had really impressive impact:
For every £1 spent by the programme, an additional £1.32 to £1.78 was invested by industry in 5G activities
On average, technological readiness levels (TRLs) increased by 1.7
20 of 37 (54%) projects brought a new product or service to the market
29 of the 37 (78%) projects developed or incorporated process improvements after being in the programme.
The evaluation also highlights the industry recognition the projects achieved, through award nominations and wins. These include, but are not limited to (see page 36):
Smart Junctions - best paper at the Vivacity JCT Symposium
5GEM -  Operator (Vodafone) with the Best Industry Deployment (at Ford)
Edge-XR – award winner at the International Broadcasting Convention.
While the evaluation shows there were plenty of successes of the programme, it also reinforces the need for further government intervention around adoption of 5G technology.
The programme supported roll outs in a diverse set of regions, including Wales, the Shetland Islands and North Yorkshire. Rural connectivity was a key metric, and many projects improved local download speeds and coverage. But more work is required to expand this further and solidify the impact. 
This is reflected in the fact that many projects are seeking expansion funding and of 40 surveyed firms, 70% were still seeking further funding to expand and deploy their products. This is why the government wishes to support regions further with the £40m 5G Innovation Regions fund. 
5GIR builds upon the 5GTT programme's successes and has been specifically designed to move beyond proofs of concept to building the business cases needed to attract investment and stimulate adoption. It will do this by bringing together - at scale - multiple use cases and partners within a region, and focusing  on key sectors where there is local capability and opportunities. Funding will enable places throughout the UK therefore to unlock opportunities across the digital economy which utilise advanced wireless connectivity. 
Read the full 5GTT Interim Evaluation here.
Read more about the 5GIR fund here and how you can get involved. 
Applications for 5GIR close at 23:59 GMT on Sunday 10th September. For any queries about 5GIR, please contact 5gadoption-enquiries@dcms.gov.uk