Image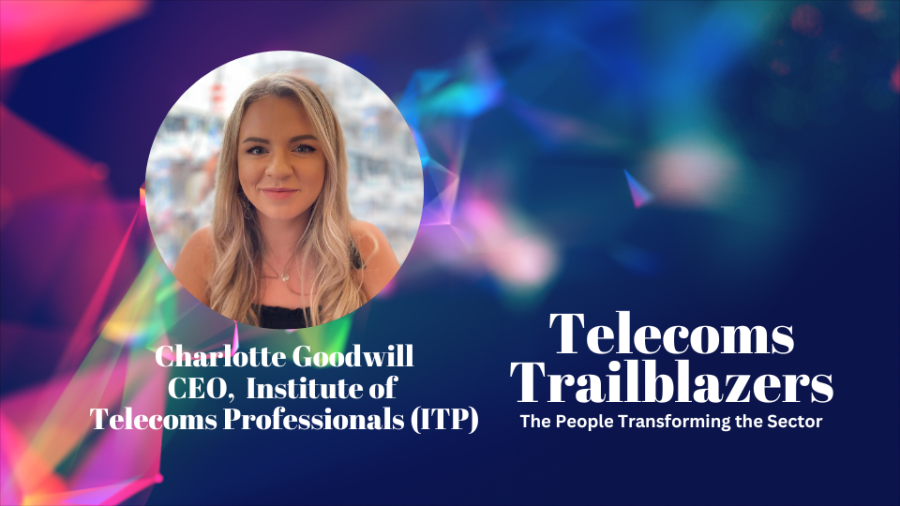 Hello, I'm Charlotte Goodwill and I am the CEO of the non-profit Institute of Telecoms Professionals (ITP). Created to address the UK technology sector skills gap, we've been the leading industry body since 1906.
We provide enhanced learning and knowledge services through apprenticeships, professional development and career advancement. Lack of skills is a major issue facing telecoms. It used to be encouraged for Telecoms employees to be a member of a professional institute and to commit to continuous learning. This is no longer the case. And today, we are seeing skills gaps emerge among our existing workforce, coupled with an ageing population, redundancies and a lack of opportunities for school leavers.
We also offer a diverse recruitment consultancy service, assisting employers to onboard and retain a diverse workforce. In 2021, one company tasked us with balancing their gender gap and supporting marginalised groups. Out of a team of approximately 170, women now sit in 40% of these roles, which is almost unheard of.
Our talent pools are mainly entry-level, including school and college leavers as well as those changing careers. We don't rely on people coming to us. We actively promote, mentor and find talent. People don't need certain skills; this can be taught. We're looking for personality and interest. The ITP is all about challenging perceptions.
1/ What do you enjoy most about working in this space? 
I hadn't heard of "telecoms" before I joined the industry. But this is by far the most exciting and collaborative space that I have worked in. There is a real sense of community. Generally, people are not driven by their personal success but by a desire to give forward and make a difference. There's a brilliant culture of mentorship, inspiration, and continuous learning. 
2/ What's the most ridiculous thing you've done in the name of work?
I went to visit an apprentice on a new build site and before I even met the apprentice, I got stuck in a lift with the apprentice's assessor for just over three hours. There was no signal and nobody was responding to the emergency bell. I desperately needed the toilet and we were starving. We filled the time by speaking about food and so, as soon as we got out, we grabbed the apprentice and headed to a cafe for a full English breakfast, no assessment was done that day!
3/ What excites you most about working in telecoms?
I work primarily with people from a variety of backgrounds, many of whom come from nothing, and I see them carve out a whole new pathway for themselves. I give them opportunities. Young people have more passion than we realise. They are full of innovative ideas. I love being a part of their development. 
4/ What would you like people to know about your work?
We are actively and most importantly, successfully bridging the skills gap. Businesses need to invest in tomorrow's talent and allocate resources to this part of the workforce. We provide the tools and resources. Diversity is a major part of this too. Companies seem to be ticking boxes but struggle to make meaningful changes. This is where we step in. We are here to support and advocate for a more dynamic, inclusive and scaled-up future for our industry.
5/ ​​Why is a vibrant, flourishing telecoms ecosystem important for the UK?
A telecoms ecosystem creates more job opportunities and ensures people and businesses are digitally connected. The NHS, the UK Government, our police force and so on all rely on telecoms. It is a fundamental part of our daily lives but there is still room for improvement. Let's keep making technology more and more effective. It is crucial for the UK's economic growth.