The latest in the Telecoms Trailblazers series
Image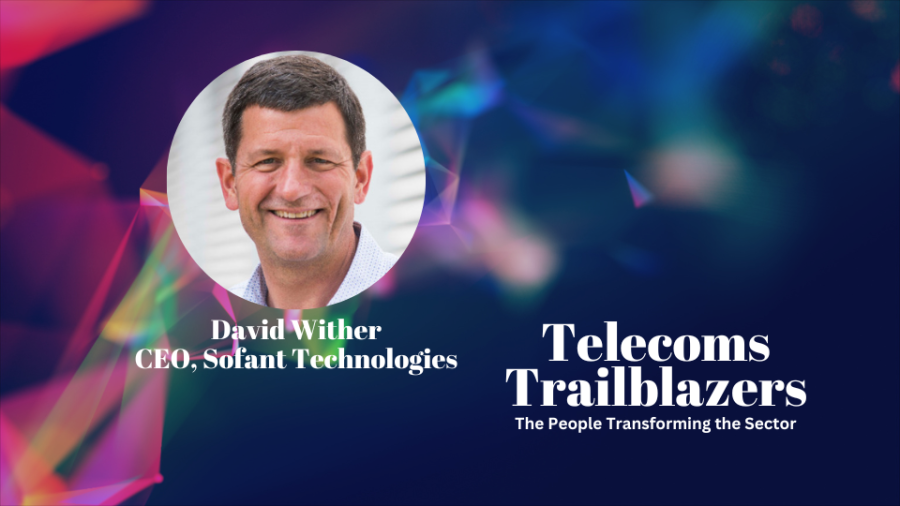 Hello, I'm David Wither, the CEO of Sofant, a wireless electronic hardware start-up based in Scotland. We have taken a new approach to phased array antenna manufacturing, using our proprietary RF MEMS technology to enable small, low-power mobile satellite communications.
Improving performance is the aim. Our compact and lightweight design opens up the application space, making it perfect for mobile platforms. Think planes, boats, trains and buses. We recently announced a deal with Inmarsat, a venture we hope will revolutionise in-flight connectivity for aircraft. 
The market was crying out for a new solution. Existing SatCom terminals offer two options: mechanically-steered antennas (bulky, difficult to install and require maintenance) and conventional phased antennas (developed using legacy semiconductor technology, which performs less well, consumes a lot of power and generates a lot of heat which creates a wide range of challenges).
Sofant is my third CEO position in electronic hardware start-ups - my first two companies were successfully floated on public markets in the UK and Sweden. The relationships I built over time in the industry have proved invaluable helping me to recruit a world-class team which facilitated the design of a scalable and low-cost product. Sofant is leveraging a fabless semiconductor business model and has aligned itself with industry-leading production partners that have helped us to create a compelling solution. Collaboration with industry partners has always been at the heart of Sofant's approach. 
1/ What do you enjoy most about working in this space? 
Being at the leading edge of technology, and doing something that hasn't been done before. This intersection of hard science and creativity is rare, I think. Working with a team of dedicated individuals to create a solution where nothing existed before is also incredibly rewarding. 
2/ What's the most ridiculous thing you've done in the name of work?
A recent business trip to the US ranks at the top of my list of ridiculous work-related things. I had a speaking slot at an investor conference, on a Thursday in San Francisco. It was a great opportunity to promote Sofant and meet with potential investors. On the way, I decided to meet with a potential investor in NYC on Tuesday morning followed by a flight to SFO that afternoon. The investor had an accident on the way to the meeting and could not attend. I left for the airport and discovered my flight to SFO was cancelled for a maintenance problem. This coincided with a 2-day period of thunderstorms in the New York area which resulted in the cancellation of hundreds of flights. After spending many hours on hold with the airline and countless hours trying to book flights online, I could not find a flight that would get me to SFO in time for the conference. I flew back to Europe the following day and I attended online, ending the shortest and most frustrating international business trip of my career. 
3/ What excites you most about working in telecoms?
Enabling new applications, which ultimately change the direction and course of human history. Connectivity has had a huge impact on our society over the last 20 years, and we can expect this progression to continue. 
4/ What would you like people to know about your work?
Though Sofant is a small company, we are a committed team who believe that we are going to have a major impact on the future of wireless communications. 
5/ ​​Why is a vibrant, flourishing telecoms ecosystem important for the UK?
It is super critical. Having UK-based customers and partners is important for a healthy ecosystem. Collaborating with local customers and partners to solve problems is essential for developing a culture of innovation. Of course, Sofant could go overseas but this approach does not help to build a thriving ecosystem in the UK. By clubbing together and innovating the UK can regain its once prominent position on the global telecommunications stage.