The latest in the Telecoms Trailblazers Series
Image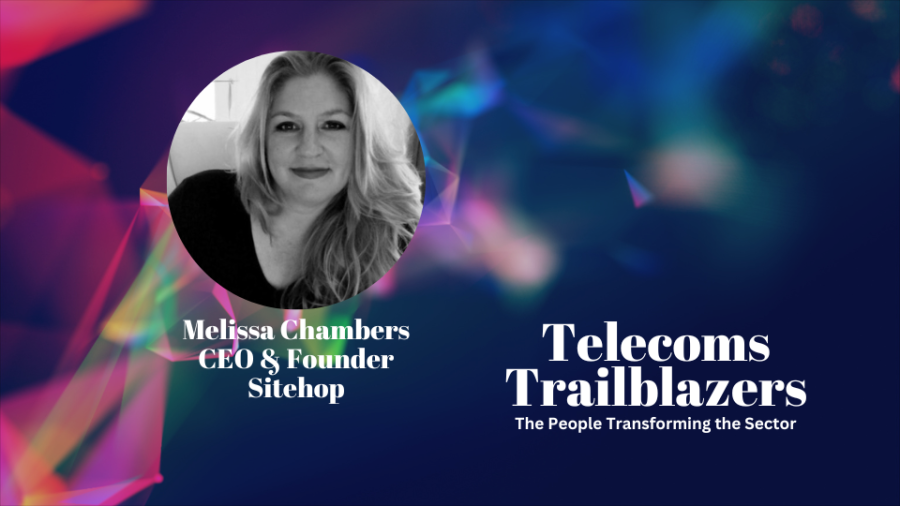 Hi, I'm Melissa Chambers and I am the CEO and co-founder of Sitehop, a cyber-technology company that provides site-to-site security for data in transit. We've launched the world's lowest encryption latency solution (less than a microsecond) for businesses looking to increase their margins by almost doubling their network throughput. The encryption is hardware based in an FPGA, so the attack plane is close to zero.
Low latency is one of the pillars of 5G. Managed Network Operators (MNOs) have struggled to provide IPsec security that doesn't slow down their systems, but Sitehop has found a solution. Encrypting 100Gbps while consuming very little power, our hardware allows the provider to check the security box and focus on the rest of the system. 
Ben Harper, the CTO and Co-founder, leads the technical team, and I am focused on almost everything outside of that: including sales, finance, operations, purchasing and human resources. We met at a previous start-up doing fixed-wireless access. This was Ben's pandemic lockdown project, and I could see the potential of the design. 
Sitehop is only 17 months old, yet we're already making tangible progress. In the past year, we've jumped from a 10 gig to a 100 gig solution, have become ISO certified, and raised over a million in a funding round. It's all go-go-go. We're currently doing our first PoC with a global telecom infrastructure provider and we've got a line of people wanting to schedule PoCs, taking us out into October. 
We're looking at growing quickly to meet this demand, but must not get distracted. Our roadmap has many different tangents because there are so many parts of the data centre and infrastructure that FPGA technology can help accelerate but for now, at least, we want to stay true to our expertise. I want Sitehop to be people's first port of call.
1/ What do you enjoy most about working in this space? 
I'm an engineer by training. I enjoy solving problems. This used to be technical problems but then, with each start-up, I ended up getting more and more involved with business problems such as growth, cash flow, sales, QA and manufacturing. I became a troubleshooter and gained experience in all these areas. I get to put this into practice every day, which is very satisfying. 
2/ What's the most ridiculous thing you've done in the name of work?
I pulled an all-nighter to get some products ready for shipment on the customer's required date. At a start-up, sometimes extreme solutions are required to reach a stable place.
3/ What excites you most about working in telecoms?
Solving difficult problems in an impactful space. We all use mobile phones, video calls and so on, and the solutions we provide do touch people's everyday lives. That's cool to me.
4/ What would you like people to know about your work?
We have built a strong, dedicated team that enjoys working together.
5/ ​​Why is a vibrant, flourishing telecoms ecosystem important for the UK?
Access to affordable fast data is already central to everyday life. Learning, working and socialising all require it. A flourishing ecosystem is essential in the UK so that we can continue to be a world leader in ideas and technology.