Franck Courbon, CEO and Founder of Ethicronics, discusses his experience on the UK Telecoms Innovation Network's Innovation and Investment workouts.
Image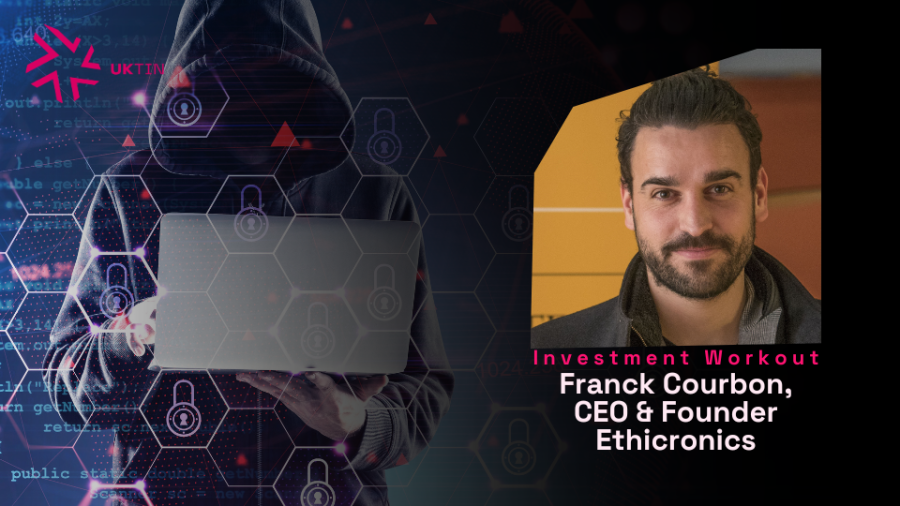 Ethicronics develop cybersecurity software that is able to fight back against counterfeit and potentially compromised electronics, verifying system hardware for use across the defence, security, finance, and communication sectors. This SaaS product delivers hardware integrity certificates that give users the invaluable peace of mind that their devices are authentic, secure, and built as they should be. Knowing exactly what is in the hardware, down to nanometre level, Ethicronics' second selling point is robust metrics about how green a product is, and therefore a potential product differentiator for interested consumers.
As part of Ethicronics' plan to scale, Franck Courbon took part in both the Innovation and Investment Workouts and we caught up with him afterwards to discuss his experience.
What made you want to take part in the Telecoms Support Programme?
Electronic devices play a huge role in our day-to-day and professional lives, but no matter how protected you think your operating system is, no security is possible if the hardware is already compromised. For businesses in the industries we are targeting, this is a real issue. With our product being so relevant right now, the ability to focus in on the telecoms sector and see how we could apply it was of great interest to us. We believe that we are able to bring a solution for greener electronics that could be applied towards Telecoms Net Zero.
What were some of your main takeaways from the programme?
By exploring our value proposition in the Innovation Workout, we were able to learn a lot about how to actually bring value to our customers. In terms of market analysis, I think we were quite strong already. But the feedback we received from the mentors did help us to develop our understanding of the sector further and really explore how and where we can target our software for maximum impact.
As we continue to scale, Investment Workout's focus on meeting the right investor were incredibly insightful – after all, if you don't target these investors, you might not get the outcome you are hoping for. So, learning how to position Ethicronics to attract the right investors at the right time was great. We also touched on the UN's Sustainable Development Goals (SDGs, Ethicronics impacts SDGs 9-12 and 17), which is something we can incorporate more in the future.
Have you seen any positive changes in Ethicronics since participating in the Innovation and Investment Workouts?
From the Investment Workout specifically, we actually have a clear roadmap now which we didn't have before, as well as some action points which we can hit to get us where we need to go. We're looking to carve out a bit more time to access the UKTIN platform too which will help us beyond the actual workouts, as we continue to make progress and scale.
Would you recommend the workouts to other cyber security businesses?
This programme is a fantastic opportunity to block out the time to focus on specific actions and next steps, so we really would recommend it. By working in a cohort, you get to meet other businesses at all stages of their journey, and it was great to see what 3+ year old companies (used as examples in the programme) had done and reflect on how we could forge that path for ourselves. Whilst everyone may have been at different stages, everyone was incredibly supportive, from the mentors leading the sessions to the businesses taking part in the programmes. This experience was incredibly valuable for Ethicronics.
The next dates for the UKTIN workouts kick off in September, with an Innovation Workout on 13 & 14 September and an Investment Workout on 4 & 5 October. To apply for a workout, you will need to register on the UKTIN Innovation Platform.