South West
Academic excellence, a world-class 5G test network and significant investment makes the South West a telecoms powerhouse
Bristol has a well-established telecoms reputation, particularly in photonics and compound semiconductors. While Cornwall has a burgeoning space cluster, with an impressive 164% growth in the space sector since 2010. Dorset is also establishing itself as a leading rural locaiton for digital innovation, read more here. Significant investment has also been made in growing quantum in the region, which is also home to GCHQ's National Cyber Security Centre and the Cyber Security Operations Centre in Corsham protecting the Ministry of Defence's cyberspace. 
Image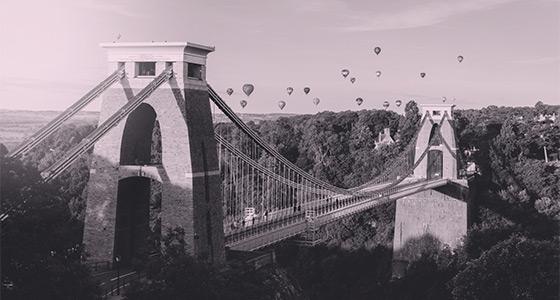 dedicated to developing the quantum industry in the region.

Value of Bristol's 5G test network to the local economy by 2030

Creative research hub exploring the future of content and immersive tech.
Technologies & trends
The region boasts expertise and capabilities in a number of key telecom fields.  Learn more about the relevant technologies.
Deploying 5G in Places
We've spoken to local authorities up and down the UK, to hear first hand how they've approached digital infrastructure and connectivity programmes. Designed to be both practical and pragmatic, we've collated insights, assets and guides that can be replicated and adapted to help you on your journey to 5G.
Discover some of the ways you can seize the opportunity and be better connected.
Resource
Dorset's vision is to be the UK's leading rural location for digital innovation, showing how more remote locations can support innovation, tackle society's grand challenges and turbocharge the UK economy.