The latest from the DSIT ONE series of events - Pitching Event Round-up
Image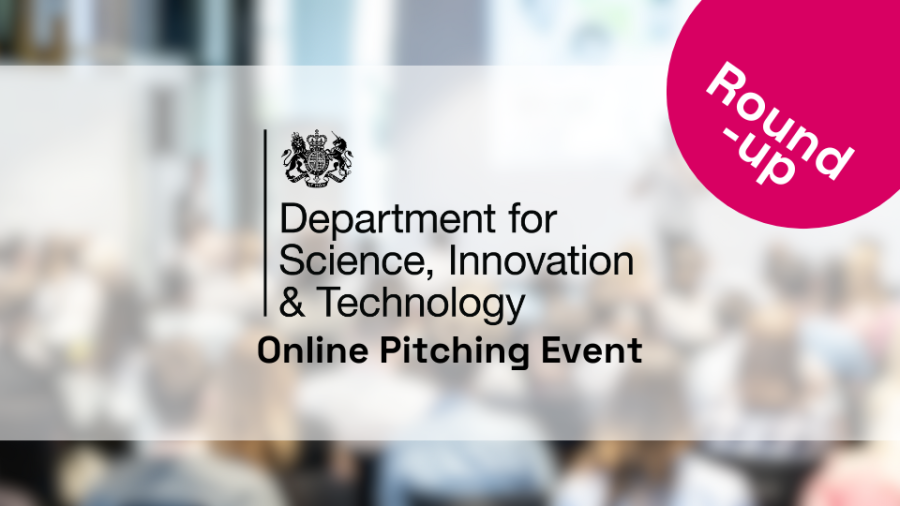 On the 18th of April, DSIT hosted an online pitching event to provide an opportunity for potential consortium partners to learn more about the recently announced Open Networks Ecosystem competition, and to bring together interested parties to aid collaboration opportunities. 

Watch the recording of the event below:
Click here to download the presentation pack, including all those who pitched at the event.
DSIT are inviting any organisation looking to form or join consortia as part of the ONE (Open Networks Ecosystem) Competition to fill out the google form with up to 500 words on company information, what you can offer potential partners and what you are looking for in potential partners along with contact details. This information will be made publicly available on the competition gov.uk page and will be updated weekly. The first list will go live on Friday 21st April, so please provide your responses by COP Thursday 20th April to be on that list.
The list will be removed once the competition closed. If you would like us to remove you from the list before the end of the competition or have any other questions please contact ONP@enquiries.gov.uk. 
Companies wanting direct and confidential advice including introductions to potential partners can contact the UKTIN Specialist Guidance Service at this email: specialistguidance@uktin.net. 
UKTIN advisors will be happy to provide assistance where they can. More information on UKTIN's Specialist Guidance Service can be found on the UKTIN site here.
 
For the Open Networks Ecosystem Competition guidance. go to the gov.uk page here.
List of companies that presented:
1. Airspan
2. Staex
3. BlueHouse Technology
4. WM5G
5. Sitenna
6. Illuminate Technologies
7. XMG Ltd
8. Dorset Council (5G RuralDorset)
9. KATLAS 10. Benetel
11. Smart Wireless Innovation Facility (SWIFt) Nottingham Trent University
12. Cambridge Consultants
13. Scotland 5G centre
14. EnSilica plc
15. 3adesign
16. Digital Catapult
17. NEC Europe Ltd.
18. Asset Market
19. Wiwynn
20. Stoke City Football Club
21. Purview Services
22. Radisys
23. Sam Botterill
24. Saankhya Labs