Nick Johnson, Head of UKTIN provides a rundown of the annual trade show
Image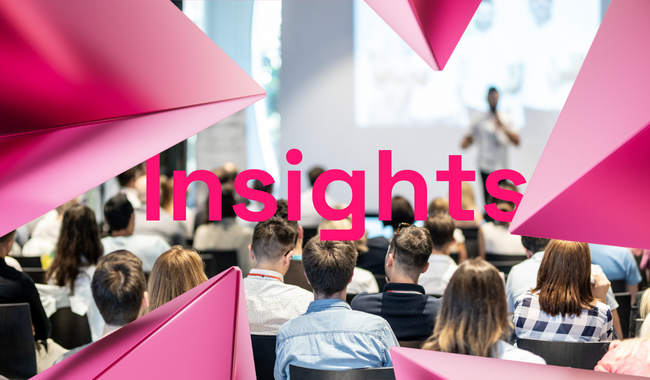 I love MWC and hate it with equal intensity. I have been going since 2001, as it outgrew Cannes and moved to the Plaça d'Espanya in Barcelona, before moving to the Fira Gran Via. In my previous life, it was three months of customer meetings, six months of alcohol consumption and one night's sleep spread over four days.  They say you never feel more alive than when you're close to death. That's MWC.
Returning this year after a three-year break was a more sober experience. (No, really!) The show has nearly but not quite returned to pre-covid attendance, and I was able to take in a few conference slots as well as meet with the UKTIN ecosystem. 
Here are my key takeaways:
Open RAN: It seems to me that there's a widening split in the market. The Open RAN challengers are lining up on the wrong side of the chasm, with many trials getting ready to go but there are questions still over the accessibility of the market. Several people I spoke to were bemoaning the "hurry up and wait'' message they were seeing from Big Telco. And the incumbents continue to spread fear, uncertainty and doubt - "OpenRAN Alliance has got it wrong"; "Still need specialist hardware". Some things just haven't changed. On the network management side, Open RAN has some persuasive arguments for reducing operational costs for its customers, though the Green Field versus Brown Field debate continues to rage.
On the subject of openness, there was a lot of buzz at the beginning of the show about the Open Gateway initiative from the GSMA.  The jury's out on the level of adoption we'll see going forward, but watch this space.  
Private Networks: UKTIN's mission is about aligning the Innovation community with its customers' objectives. But who are the customers?  The obvious answer is Big Telco and they remain an important stakeholder. Coming up on the rails, though, is a cluster of Private Network operators: focusing on enterprise customers for the most part, they are beginning to satisfy an essential need for tailor-made coverage, configurable quality of service and local application support. Many are also recognising the need for neutral host support, where the enterprise gets service from all the public networks equally, not just one. There was lots of energy in this space, with the majors all pitching private network offers, though usually aligned with a public operator. The GSMA (the operators' association) is briefing against shared spectrum, calling it "set-aside" and arguing that it's inefficient. I take this as a good sign - they wouldn't bother if it had no momentum. It was also great to see the regulators take a longer view, and continue to make shared spectrum available in many important markets.
Satellite: This was a big eye-opener. The last time I looked, satellite comms was all about putting ever fatter IP pipes in the sky. If you wanted to provide cellular service, you needed to deploy cellular radios on the ground and connect them to the core via a satellite modem. But now we're seeing a bunch of new satellites offering native 5G direct to the handset. On the face of it, this dramatically reduces the cost of connecting the unconnected. Of course, you still need to launch the satellites, but the level of activity in this space, measured by companies exhibiting, is about 4x larger than last year. And mirabile dictu, UK companies are close to the centre of this revolution.
6G: Ah yes, 6G. Two wildly different visions of 6G are in evidence. The major vendors are pressing on with new sub-THz radios, higher spectrum bandwidths, even higher order MIMO, a continued focus on the Internet of Things, multi-layer networks and who knows what else all jostling for position in what is still essentially a laundry list rather than a single standard. The differences come between public statements and private concerns. Listen to the vendors and you hear about yet another full-on network generation requiring a complete re-equipping of the network. Listen closely to the operators and you hear a much more cautious story of evolutionary change and small improvements with a focus on managing OpEx. These will converge in time, but we're not there yet.
The UK presence: I know I'm going to get in trouble if I mention some companies and not others, but let it be a challenge to get on UKTIN's radar. I'm sorry to say I couldn't get around all the 100+ UK companies at the show, but here are some that I did see. Accelercomm and TTP continue to impress in grappling with the real hard problem of managing the 5G air interface from space; Ranplan remains important in helping the industry deploy and dimension networks; Telet Research is flying the flag as a private/shared network pioneer; Cellxica is doing some very nice RAN equipment; Attocore has made good headway with the cellular core network gateways; Dense Air extends and expands cellular coverage in its spectrum across the world; Tango networks is taking advantage of the new JOTS regulations to offer true neutral host coverage in the UK; The UK Space Agency continues its mission providing new generations of satellite coverage; ANGOKA is solving the end-to-end security issues inherent to mixed network connectivity; Picocom forges ahead with best-in-class 5G base station silicon, while CommAgility is taking more of a system approach; and Ofcom just celebrated the 1000+ shared access network licenses they've issued in the last 12 months. It is all very encouraging to see.
Surprises: Given the pre-show hype around ChatGPT, there was surprisingly little about it—though of course AI more generally has a lot to contribute. We'll see this become more explicit during the year, especially since one of the UKTIN Expert Working Groups is specifically about AI. 
Also, the Metaverse: by all accounts, this had a big presence in 2022, but this year not so much. Only SK Telecom, that I saw, had a big splash on their stand, though the queue to play VR games on the HTC stand was ever-present. Digital Twins is featured as a tool in some vendors' portfolios—in performance modelling, for instance, but much of this is no more than a presentation layer on top of the simulation. This will no doubt become more sophisticated in time, but the industry seems to be stepping back from embracing a fully immersive metaverse at its heart.
UKTIN, An Analyst's View: One of the most valuable side effects of being at MWC was the ability to pitch and re-pitch the UKTIN message to many different audiences. I learned to avoid the phrase "Government-sponsored consortium" very quickly. "Re-connecting UK Innovation with itself and its global context" worked much better. The best reaction I got was from Joe Madden at Mobile Experts: "We need this in the US".