In this article we will take a look at the three key challenge areas to understand the rationale behind the competition's focus.
Image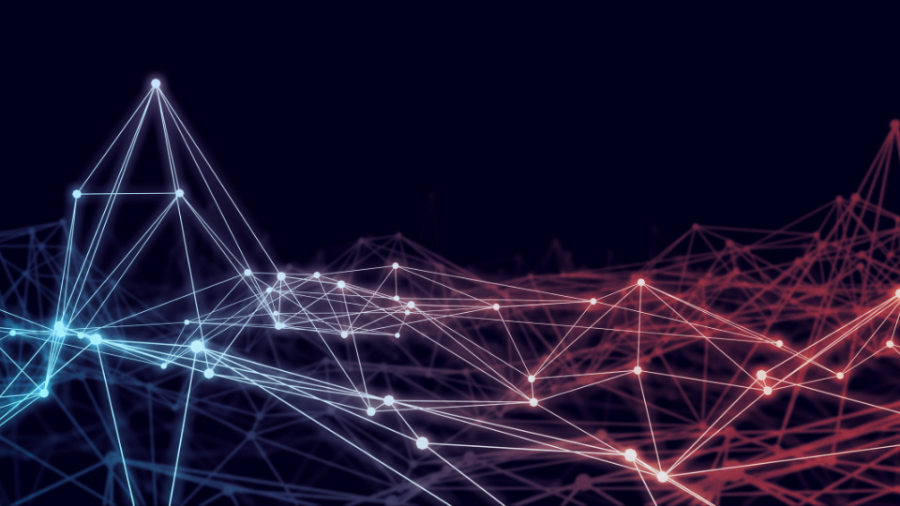 The recently announced Open Networks Ecosystem (ONE) competition is offering applicants the opportunity to apply for funding to tackle barriers to the adoption of open mobile networks in three key challenge areas: High Demand Density (HDD) demonstrations; RAN Intelligent Controller (RIC) and other RAN automation; and processors, radio frequency (RF), and other RAN hardware.
---
Processors, Radio Frequency (RF), and other RAN Hardware
One of the barriers to Open RAN adoption is the maturity of equipment and parity with existing traditional RAN setups. Where network element functionality becomes softwarised, hardware capability can be a limiting factor to both performance and interoperability. Through consultation with industry, we have identified L1 processing (including HW acceleration) and the supply of high-performance RF components as of particular importance to ensuring performant, secure and interoperable disaggregated RAN solutions. We also welcome bids for RAN hardware research and innovation which will support the adoption of Open RAN.
Examples of areas that could be addressed include (but are not limited to):
Power efficiency. 90% of RAN power consumption is in the radios, of which 60% is through the power amplifier. Any RF advances to increase the efficiency of open radios would address potential deltas in performance with end-to-end solutions.
Form factor. Reducing size and weight of radios provides significant practical gains when it comes to deployment.
Feature parity. Emerging 5G features such as beamforming and slicing must be available in disaggregated radios to be competitive and allow CSPs to provide the full range of desired services.
Hardware acceleration. Different COTS hardware acceleration models are being applied across virtualised RAN trials, with no clear frontrunner emerging. We are interested in development which could support further adoption of COTS hardware and interoperability of baseband software running on different processors.
Open HW and SW disaggregation. To address HW dependencies at the chipset level, developments in HW and SW disaggregation, which could make RAN architectures agnostic to chipset providers and provide greater diversity at the subcomponent layer, would be welcome.
High Density Demand (HDD) Demonstrations
HDD describes solutions and features that can perform in demand-dense areas (eg. stadia, city centres). The goal of the UK's 5G Supply Chain Diversification Strategy is to ensure diverse, secure and resilient networks - partially by encouraging adoption of open and interoperable RAN solutions. If these solutions are not capable of performing, and thus being deployed, in HDD environments, then critical areas of our economy will remain partially exposed to security and resilience risks.
Evidence from some challenger vendors and greenfield deployments globally suggests that Open RAN is capable of performing in HDD environments, but in the UK and other brownfield environments, this has so far been limited. Until we have this demonstratable performance, making the leap to commercialisation and widespread deployment will likely remain in the hands of a small number of evangelists. We welcome bids from consortia seeking to demonstrate viable Open RAN solutions in HDD environments, particularly with a view to developing a commercial solution. 
RAN Intelligent Controller (RIC) and other RAN automation software
The RAN Intelligent Controller (RIC) is often described as the 'brain' of the RAN – a network function which brings intelligent control and automation to the RAN, through AI and machine learning. 
There are two forms of the RIC: 
the "Near-Real-Time" RIC which operates in a live environment and intelligently adapts the network using AI/ML to improve a range of operations. This could draw on third-party apps that plug into the RIC to support real-time network optimisation - these are called xApps. 
the 'Non-Real-time' RIC provides intelligence into the RIC based on generalised patterns of behaviour - for example, known times of network congestion pressure. Apps that plug into the non-real-time RIC are called rApps.
Our market engagement has suggested a focus on the near-RT RIC and xApps. These are seen as having the greatest potential to improve network performance and lower TCO. 
More widely, the ability of the RIC to act as an 'app store' for network providers also helps the ecosystem generate significant new revenue streams, and diversify its provider base, through the growth of a market of apps that plug into RICs. Significantly, UK-based expertise in software development and AI/ML could use the RIC and associated apps as a major growth opportunity.
Given its potential to support a market of third-party software, the RIC is positioned as a powerful driver of open and interoperable networks. Although RICs can be proprietary (e.g. closed within a particular network), if that ecosystem of app developers is to flourish then greater standardisation of open APIs, SDKs and RIC interfaces will be needed.
Conclusion
The ONE competition is focused on targeted investment to accelerate the adoption of Open RAN solutions. Across these three areas we are looking to remove limiting factors to performance, target high potential areas for new capability, and develop demonstrable solutions for the most challenging network environments. Combined with our previous R&D through FRANC and FONRC, and our neutral labs SONIC and UKTL, we believe that these targeted areas can push open and interoperable solutions closer to widespread adoption and our ambition for 35% of UK traffic to pass over them by 2030.
For the full Open Networks Ecosystem competition guidance, go to the gov.uk page
We have also launched a new set of resources on GOV.UK to support any organisation looking to form a consortium please take a look at these here.