As part of the new Wireless Infrastructure Strategy, the UK government has set out its ambitions to connect the UK with the fastest, most reliable wireless coverage available – with an ambition for all populated areas to be covered by standalone 5G by 2030. UKTIN spoke to Louise Lancaster, Head of Wireless Infrastructure Policy.
Image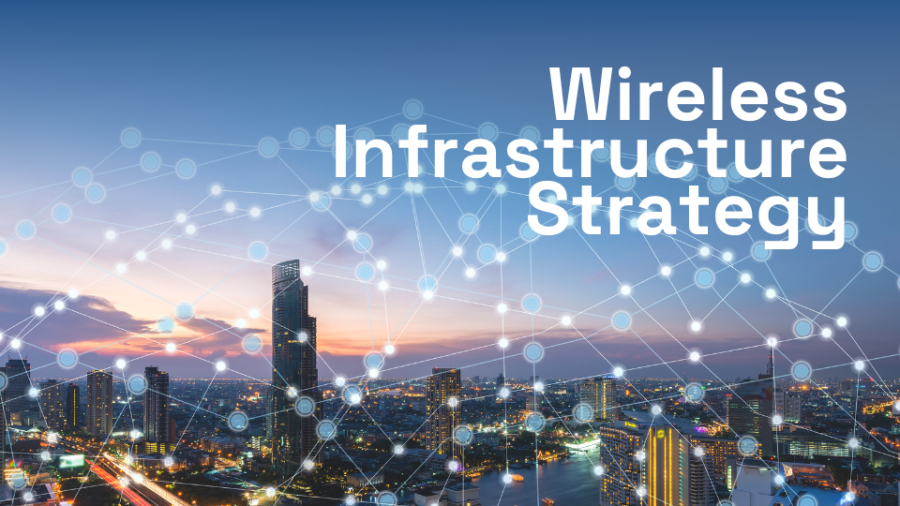 1/ What are the key headlines from the strategy?
DSIT was established with a mission to put the UK at the forefront of global scientific and technological advancement. 
As part of our work to deliver this, we launched a new Wireless Infrastructure Strategy in April, setting out the Government's vision for wireless connectivity. We're providing a long-term framework to help the telecoms industry invest in 5G networks by supporting competition,  driving down deployment costs and driving take-up of innovative, 5G and other advanced wireless technologies by the business and public sectors. 
This includes a new ambition to roll out standalone 5G to all populated areas by 2030. This could enable game-changing technological innovation and automation, which could benefit the UK economy by as much as £159 billion by 2035. 
It's an incredibly exciting time. £40 million of new government funding will be used to establish 5G Innovation Regions to ensure 5G  and other advanced wireless technologies is supporting businesses and public services at the local level .  And the government has pledged to invest up to £100 million in research and development relating to 6G and other future telecoms technologies, recognising future telecoms as one of the UK's five priority technologies of the future. This, in turn, will help to establish the UK as a world leader in emerging tech. 
This strategy was developed in close consultation with stakeholders from across the telecoms industry and beyond, including MNOs and other telecoms providers, Local Authorities and academics. We also collaborated across Government to make sure the Strategy reflects the connectivity needs of all Government departments. 
Connecting the UK remains one of our overriding priorities, with £8 million assigned to deliver high-speed broadband to up to 35,000 of our most remote properties. The strategy includes a 10-point plan for rural connectivity; we are determined that wherever you live you should be able to run a business, download files and watch videos download files at top speeds. 
2/ Why is this strategy being published now?
Advanced wireless connectivity will be the foundation on which we build our future, and this strategy sets out our plan to harness its potential for our economy and our society, using the learnings from other government programmes like the 5G Testbeds and Trials Programme, Project Gigabit and others. 
Over the next decade, we should expect to see changes both in terms of what wireless connectivity can deliver and how we can use it. The economic and social benefits from these changes promise to be vast, from supercharging growth to accelerating our transition to net zero. But we can only realise these benefits with concerted action from the government, industry, and others. This strategy sets out our plan to do just that.
3/ What do you hope to achieve? 
Put simply: world-class wireless infrastructure—upon which we can build industries, jobs, skills and services for the future. We plan to work closely with the devolved administrations, the telecoms industry, the public sector, investors and other key stakeholders to achieve this - and for the first time we are setting out a plan to drive adoption by businesses and the public sector to support innovation and grow the economy . We are genuinely committed to building a better, more secure, and more prosperous future for the UK. 
4/ How does the strategy fit into the Open Networks Research and Development Fund and the work of UKTIN?
One of the pillars of the 6G strategy focuses on UK research and development for 6G.DSIT has also directly invested in future telecoms research and activity through the government's 5G Supply Chain Diversification Strategy backed up by the £250 million Open Networks R&D Fund. This includes investing £36 million in the Future RAN Competition (FRANC); £28 million in Future Open Networks Research Challenge (FONRC); and up to £80 million in the Open Networks Ecosystem (ONE) Competition—as well as funding for bodies such as the SmartRAN Open Networks Interoperability Centre (SONIC), UK Telecoms Innovation Network (UKTIN), and UK Telecoms Lab (UKTL).
For FONRC, the winning bids were led by 3 UK universities—Bristol, Surrey and York—to team up with major telecom companies to design and build networks of the future, such as 6G. That work is just getting started and I'm excited to see what comes out of those projects which are right at the cutting edge of next-generation networks. Ensuring that innovations can be successfully adopted and deployed, the £80 million being invested in the UK Telecom Lab in Solihull will enable organisations to research and test the security, resilience and performance of 5G and, in the future, 6G network technology.
The plans may be ambitious but by working together, I have no doubt that we will achieve our goals.